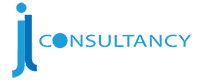 Facilitated Action Learning Groups
---
---
JL Consultancy facilitates Action Learning sessions, upon demand. These sessions are useful for groups of people who are willing to meet up on a regular basis (perhaps monthly or every three months) to discuss current issues and help one another to identify possible solutions. They can be run to help businesses resolve issues within their organisations with the meetings being run for members of staff, or they can be run for other groups of people i.e. those that are self-employed to enable them to meet like-minded people in order to try to resolve any issues that they are currently facing.
When facilitating Action Learning sessions, JL Consultancy will act as the chair for the event and ensure that everyone gets the chance to speak. What would normally happen is that everyone would share an issue that they are facing currently. This would then go around the table asking the other attendees for suggestions in how that issue could be resolved. The person raising the issue would then choose from the different suggestions which one/s they wish to take forward following the session. When the group meets again, the previous issues will be reviewed and if they are still not resolved, they can be discussed again, to try to come up with some different solutions or to identify why the chosen action did not work, if this is required. If issues have been resolved, new issues can be brought to the table. Although the Facilitator is responsible for running the session, it is up to the attendees themselves to identify the solutions.
Although Action Learning is typically employed to solve business issues we have also tried out this approach with more personal issues that attendees are facing for members of the 'Taming Mind Monkeys' Facebook group. It worked well within the small group setting in which it was run.
---
---