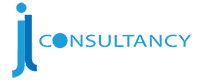 Dear Ladies Who Lunch and Learn,
Julie and Matt would like to invite you on Saturday January 6th and Saturday January 13th to attend a Learn To Nordic Walk course to kick start you're healthy 2018. You will spend one and a half hours learning how to efficiently and effectively use a pair of poles on each session to improve your posture, tone your arms, tummy and thighs, and boost your fitness levels.
During the session we shall head off for a stride around Avenham Park which will allow you to walk and talk with each other in the beautiful surroundings of the park. Each session will end in Flavours cafe where you can have a drink and something to eat if you wish too. You will have learnt plenty of new feelings and experiences throughout the Nordic walking session and can use the cafe as an opportune place to discuss what you have each individually learnt.
Julie and I shall then organise a number of longer Adventure walks and talks throughout the year at which you can use the poles. This may be once a month or every other month for the Ladies Who Lunch and Learn group, as your interest dictates. Alternatively, you may choose to attend some of the regular walks or Adventure walks in Preston with our local group of friendly Nordic walkers.
Nordic Walking is an enhancement of ordinary walking – it makes something we can all do… twice as effective! Nordic Walking uses poles to in order to add two major benefits to walking. The use of poles means the upper body muscles are used as well as the legs. The poles help to propel the walker along – this means he/she works harder than usual yet the support given by the poles makes it feel easier!
Nordic Walking is a specific fitness technique and is not to be confused with trekking, hill walking or trail running as the poles are not planted in front of the walker/runner but in a specific way that increases the use of the upper body. It can be done by anybody, anywhere and does not require expensive equipment or clothing.
More important than all the physical benefits you will receive when Nordic walking though is the feeling you get from being outdoors amongst friends. Already in Preston we have hundreds of happy Nordic walkers in our active social group. Many new friendships have been made. Members of the group regularly meet for a cuppa after the walks. Others have been known to arrange their own events, like a trip to the Blackpool Gin Festival. Each month we hold an Adventure walk which takes the group further from Preston for a longer walk, as well as some refreshments in a pub, café or restaurant. Many of the group are willing to car share, and through our private Facebook group many encourage, motivate and support each other. All of our Nordic walkers are happy to tell you how much they enjoy the company and the benefits they are receiving from regular Nordic walking.
Best Regards, Matt
---
---
---