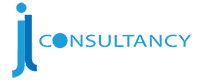 Ladies Who Lunch and Learn
---
---
This is a group for ladies who are interested in personal development, health and well-being and learning something new. We are aiming this at ladies as we have found that many ladies, in particular, (although we do appreciate that some men also have these issues) still lack confidence in business, when networking and even in life in general.
We want to attract like-minded people to meet together each month for networking, lunch and to listen to a speaker in a comfortable, sociable environment where you will be made very welcome. Subjects are usually in the areas of personnel development, health and wellbeing, gaining awareness of particular issues or learning new skills which may be useful in business and in life, for example, project management.
The group has been running successfully since January 2017 and we always meet at a city centre location in Preston. You do not need to have your own business to join in our meetups - just an interest in the types of things we discuss and a desire to spend a little time with some like-minded people.
Meetups are offered at a very competitive rate which may vary depending on venue and food options. We are a friendly group and most meetings attract some regulars as well as first-time attendees who are always welcomed by the group. What are you waiting for? Why not try us out? What have you got to lose? You are welcome to attend on a regular basis or even just when there is a particular subject that interests you. All we say, is that please do book early as this group is getting very popular and we sometimes have to limit the numbers of attendees.
---
---