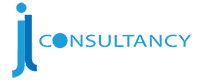 30/04/2018
We have been so busy lately developing our Professional Business networking group, running events and sorting out a base to run individual and small group coaching sessions from. We are now pleased to be associated with The Complimentary Health Centre in Penwortham, Preston which is run by the amazing Jen Weston. Why not try out a holistic therapy as well as a life coaching session? As always, please feel free to contact us to discuss your coaching/training or networking requirements. Please note that we now deliver coaching/training to businesses, as well as individuals and small groups. We also run Meetup groups and have recently had the pleasure of Caroline James, a locally based author, be the special guest speaker at one of our 'Food for Thought in Preston' events. Finally, you can also contact us about business articles and business advertising in the 'Podio' magazine that we are associated with.
Complimentary Health Centre
Food for Thought
Podio
---
02/02/2018
We are now running a professional business networking event at The Tickled Trout on Thursday Mornings. If you are interested in attending please get in touch. Places reserved for one business from each industry, only a few places left.
---
12/12/2017
We have a special event to notify you of. Open to all Ladies and those from the Ladies Who Lunch and Learn Meetup Group. Join us for a special Ladies Who Nordic Walk and Lunch course on January the 6th and 13th 2018.
---
25/10/2017
So far October has been a very exciting month! This was kicked off with the launch of the new website on 2nd October which has been receiving some great feedback! Thanks to everybody for their input (particularly Leanne from The Kick-Ass Donkey Group Ltd. who designed it)!
We have been busy catching up with business colleagues at the Women's Business Networking Group, Central Lancashire Business Event 2017 – this year run at PNE and at Propeller networking, to name but a few. We have enjoyed interesting conversations with Jay Allen from the Ethical Coaching Company and John Grant, the founder and owner of YB12 – all the way from Australia!
Closer to home, we have made an appearance on Chorley FM on 9th October which was really fun. Thanks for making us feel at home!
We have planned our October 'Food for Thought in Preston' and 'Ladies who Lunch and Learn' events and very much enjoyed Dr Jen Weston presenting at the Food for Thought event on 19th October. Phil Parramore from Guide Dot You will be presenting to the ladies on 28th October.
However, most of all, we are proud to have witnessed the continuing progression of our clients following the recent 'Total Focus' training programme. They have organised their own weekly accountability group meetings to get the most out of the 90-day challenge that forms part of the programme and have added a meal to the weekly meetings – I wonder, if they must have got this idea from me?
---
02/10/2017
Today we have launched our new website. In the early days of launch the website may go down for short periods of time whilst it is being updated. We ask all of our friends, service users and visitors to please provide feedback. If you find any broken links, typo's or duplicated content please get in touch with our web development team directly. leanne@thekickassdonkeygroup.com. Although the greatest effort has been made to ensure that there are no errors on launch sometimes it is difficult to see minor errors when working on a project for long periods of time. Please let us know if you run into any issues.
---
---