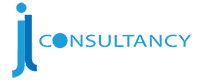 ---
---
Mind monkey is a Buddhist term meaning "unsettled; restless; capricious; whimsical; fanciful; inconstant; confused; indecisive; uncontrollable". Wikipedia
Our Facebook group is for those who are interested in identifying their own mind monkeys and taming them! It helps with positive thinking as members of the group share quotes and articles to help other members. The 'Taming Mind Monkeys' group also provides a safe space for people to talk about their experiences in terms of mind-set or ask for guidance from other members of the group that may have experienced similar thoughts or dilemmas.
The group has been very successful so far and is continually developing. Please note that the group exists to help you create a more positive mind-set for yourself and is not here to replace any other service that you may require (i.e. counselling, coaching, psychotherapy, for example). It is important that you seek suitable intervention if you are in need of this type of support. What the group does provide is inspiration, motivation, comfort and others to share your thoughts and feelings with if you so wish.
We occasionally arrange get-togethers (normally over a cup of coffee or tea) for members of the group who are based in the local area (Preston) so that they can meet fellow group members face-to-face for a chat in a social setting. We encourage group members to support this group by posting suitable content. Please note that content deemed as unsuitable will not be allowed.
On a Friday only we are happy for members of the 'Taming Mind Monkeys' Facebook group to share promotional posts, particularly if they are able to help other members with personal development or health and well-being matters, as we have lots of business contacts who are members of the group who can help people in these areas. Again, posts deemed as unsuitable will not be allowed.
Please feel free to make any suggestions on suitable content for the 'Taming Mind Monkeys' group. Also, please tell your friends about the group if you feel that they would benefit from it. JL Consultancy retains the right to ban people from the group if they do not keep to the group 'rules' in terms of content etc.
---
---